Not gonna lie, I have a love-hate relationship with Spring Break. Don't get me wrong though, I look forward to Spring Break starting in January. For us Auburn students, we don't have a break between MLK Day and SB.  SOS!! Those nine weeks tend to be very long and full of tests and projects, so by the time SB rolls around everyone can't contain their excitement.
Almost all of my life I've gone to Colorado to snowboard for SB, but starting last year, I made the switch from snow to sand. Last year, I went on the most ratchet (use urban dictionary if you need a definition) cruise that exists on this planet. All in all, it was a huge waste of my money, but the 46 girls I went with all left with some of the funniest memories that we will cherish forever. (#GMOTB)
I'm getting to the point about this whole "sand for sb" thing. If you look at me, you know that I don't have the bod for a swimsuit. Honestly, thinking about cramming myself into a swim suit is the last thing I want to be doing.
However, I will say that Lent always comes at the right time of year. PRAISE. THE. LORD.  I speak for all the college women out there when I say that we would like to take a moment of silence to thank God for these 40 days!!!  (I gave up bread, which has helped "somewhat" achieve a semi, nonexistent "beach bod")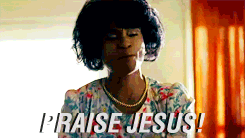 However, this Spring Break, I am headed to the Turks and Caicos Islands with one of my best friends, Kate Stewart. **Side note, I would like to thank the wonderful Ms. Knight for introducing us to each other in her Case Studies class our Junior year!!**
Anyways, if you're not familiar with the Turks and Caicos, they are an archipelago (that's a big word for me) of 40 low-lying coral islands in the Atlantic Ocean. They are a British Overseas Territory southeast of the Bahamas. The island that we will be visiting is Providenciales, or as the locals call it "Provo."
This is my second time visiting Provo, and I literally can't contain my excitement to be going back in just a few short days. Kate and I are going to be traveling with a crew of 20… let's pray that everything goes smoothly. Traveling with this big of a crowd needs a PR plan of its own. There needs to be serious planning, implementation and evaluation to help achieve a successful SB2K18.
My main goal for SB is honestly just to relax. After this week heading into Spring Break, there is nothing more I am going to want to do than just lay by the ocean and listen to the waves crash along the shoreline. Our huge crew will be staying at the wonderful Beaches resort. Y'ALL THIS RESORT IS AMAZING!!! The last time my family and I went to Provo, which was Thanksgiving 2014, we stayed at this fantastic resort in their French Village.
Beaches consists of a 45,000 square-foot waterpark (yes, you read that correctly, A WATERPARK!), five magnificent villages (which mimics architecture of Italy, France, the Caribbean and Key West), a 12-mile beach and 21 taste worthy restaurants. Kate, my 'rents, my sister and I will be staying at a house in the Key West Village. Just imagine those cute houses down along 30-A, Florida. Pretty much we basically picked up 30-A and moved it to the Caribbean.
There isn't really an "itinerary" for this trip. We basically are going to wake up each morning and see what we want to do that day. However, we do have a catamaran snorkeling cruise scheduled. (my family is huge into water sports, so snorkeling comes with every trip of ours) Each morning when we wake up, normally at breakfast, we will strategize what all we want to plan and do during the day based on what is around us. My ultimate goal is to come back as a bronze goddess, so you'll find me out in the sun every day, all day.
If I don't come back bronze and rejuvenated, then I'm not sure what is going to happen. I need that Vitamin-SEA, ASAP!!
Being near the beach is my happy place, so I have a feeling that this SB trip will be very successful. Y'all please pray that I am able to pack my suit case with everything I need, without exceeding the 50 pound weight limit.
I'll see y'all in a week!!